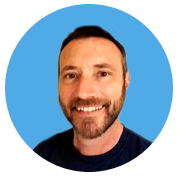 David Rapoport
Licensed Home Inspector
David Rapoport is the owner and inspector of SOVA Inspection Group. Dedication to excellent customer service is what David is all about, and he takes immense pride in offering a home inspection service that provides much-needed support during what can be a stressful process.
You're encouraged to be present at the home during the time of the inspection so that David can guide you through his process and point out potential problem areas he discovers
At the end of the inspection, David will be able to hand you a detailed report of his findings on-site so that he can review his findings with you in person
If you have any questions after the inspection, David will gladly help you figure out the answers whenever you give him a call—SOVA Inspection Group supports our clients long after an inspection is over

A Home Inspector Who Loves the Work
David's enthusiasm for homes has been a fixture in his life for many years, and as a professional home inspector, he gets to wake up every day to do a job he loves. It's gratifying beyond words for David to contribute to a family's happiness by empowering them to make a great investment. Before he inspected homes, David managed his own rental properties and inspected businesses. Once he started working directly with families by inspecting homes, David never looked back.

Making Military Life a Little Easier
Affordable housing that's built of sound construction isn't always easy to come by, and it's even more difficult for military families who need that stability in place sooner rather than later. David has the utmost respect for the military community, and he does everything he can to make the homebuying process as painless as possible for our brave servicemen and women. David can take weekend appointments to accommodate busy schedules, and he offers a discount on inspection fees for all active-duty military and veterans.
When he's not inspecting homes, David likes to go hiking and biking to stay active. He also enjoys reading in his spare time.
REQUEST INSPECTION
SOVA Inspection Group knows that homebuyers want more than just a simple overview of a home's condition—they want a detailed assessment that not only identifies defects, but also reveals critical information such as the location of shut-offs and the life expectancies of home components. We take our time to provide homebuyers with the information they need. Contact us today to request an inspection.
Discounts on inspection fees are offered to active-duty military and veterans. Weekend appointments are available by request. Online payments are accepted.